Product Marketing Manager to ABAX
ABAX is the second-largest telematics company and one of the largest IoT companies in Europe. Telematics is the art of connecting mobile and distributed assets and is one of the fastest-growing IoT segments. We develop our own line of hardware, firmware and software; tied together in an open platform that allows other sensors to connect and collect data through the ABAX Global Network. ABAX provides an innovative end-to-end platform to support digitalization and automation for our customers. Hosted and born in the cloud, we are always available.

For people with the right attitude who want to become a little bit better every day, we create a place where personal development and fun combine to form a fulfilling and profitable workday. We know happy employees equal happy customers, and we do our utmost to facilitate employee satisfaction, both in and out of work. We have more than 350 employees across offices in eight countries. Our Headquarters and Tech Centre are situated in Larvik, on the southeast coast of Norway. Our values: Enthusiastic, Innovative and Sustainable form the foundation of our daily work, every hour of every day. 
Job Description

ABAX is now looking to strengthening the marketing team with a Product Marketing Manager. In this position you will be working as an interlock between marketing and the product management. A big focus area will be external communication and to come up with the best ways to reach and engage target audiences. Furthermore, you will be working with understanding the product positioning, value proposition and key messaging from a target audience perspective. This position is located at our office in Norway but you will be working with an international marketing team and towards all eight countries within ABAX Group.


Job Responsibilities

Conduct market analysis for ABAX products & solutions to identify the segments/markets with the highest propensity to buy.
Assist customer success and marketing automation functions to improve customer retention.
Partner closely with commercial, marketing & product teams to develop customer centric product messaging and unique selling points by segment.
Gather data and insight about target personas, buyer needs, and the purchasing decision process to inform marketing strategy & planning.
Write and produce marketing content that can be used on product and solution web pages, and in marketing collateral (such as whitepapers, ppts, videos etc)
In collaboration with product and marketing teams - plan and run product launch campaigns to drive awareness, as well as new product acquisition and adoption.
Equip our sales teams for new product launches by explaining what is new with the product and why it matters by providing internal cheat sheets, sales demo scripts, and product presentations that demonstrate how the product makes a customer's life better.
Assist in product naming/packaging strategies by providing market, competitive, and customer insights
We offer you
A growing and dynamic workspace with engaged and dedicated colleagues from all over the world. At ABAX, no two days are alike, and we offer a varied role with a lot of responsibility. With the right mindset, this role will challenge and allow you to keep developing your skills. Further, we can offer you flexible working hours as well as a competitive salary. We take pride in that ABAX workplaces are pleasant and designed for personal advancement and fulfillment. We do our utmost to facilitate employee satisfaction — at work and in their free time.
We use well proven technology that has been continuously updated and developed over the last 10 years. ABAX has full ownership of all our technology areas and all development (hardware, software and firmware) is done in-house. This makes ABAX a unique, exciting and challenging place to work! 
Other benefits include
Introduction through ABAX School
Competitive salary
Accomodating office space
Flexible working hours
Bi-yearly kickoffs
Private healthcare and insurance
Required skills and qualifications

BSc/BA in Marketing, Communications or other similar field.
Proven experience in a Product Marketing Manager role.
Great understanding of B2B and SaaS business models.
Ability to translate technical features into clear value propositions that resonate with our customers.
Ability to execute cross-functionally with sales, marketing, and product organizations.
A strong communicator since you will be both writing copy for marketing collateral and at times also present to the rest of the business.
Great verbal and written communication skills in English 
Curious, technologically savvy, and not afraid of getting hands-on in the details.
Familiar with marketing automation tools - Hubspot, and Google Analytics.
Nice-to-have

Experience with launching products or services
Personal attributes
We are looking for a person who recognizes themselves in our three values: enthusiastic, innovative and sustainable. We believe that you are creative, have strong analytical skills and have a good ability in prioritizing your tasks during busy times with short deadlines. Furthermore, you are used to quickly become acquainted with new market elements, such as products and services, target groups, customer behavior and statistics. At ABAX, we highly value teamwork where being a team player is essential for our continued success. The ideal candidate has a mindset that expects to be challenged, always looking for ways to work smarter and is motivated by open continuous feedback on performance.

Other information
Start date: As soon as possible
Work extent: Full time
Location: Larvik, Norway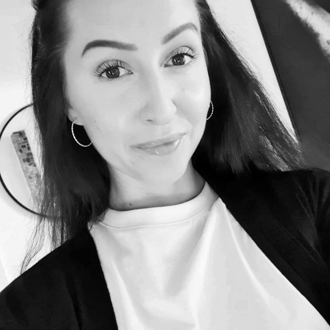 Our offer
🏢 Accommodating office spaces

We want to make it easy for you to enjoy your working time. We provide you with spacious collaboration spaces and in some of our offices we also offer a cafeteria as well as relaxation spaces.

🤝Pension & Healthcare

Working for ABAX, we ensure that you are provided for.

📘 On-the-job-training and internal development programs

Your growth is our growth! That is why we invest in our people.

💙Team building events

We facilitate after-works, hackathons and team building events for you and your colleagues. This includes twice a year kickoffs with the whole company as well as team campaigns.
About ABAX
ABAX solve everyday problems with smart solutions which give you access to the entire workplace, regardless of whether you are sitting in the car, in the office or out in the field. Our business model is based on a SaaS solution and we offer services such fleet management, tool tracking, plant tracking, vehicle tracking, mileage claim etc. Our mission is to provide sustainable solutions for a connected world.
Product Marketing Manager to ABAX
Loading application form